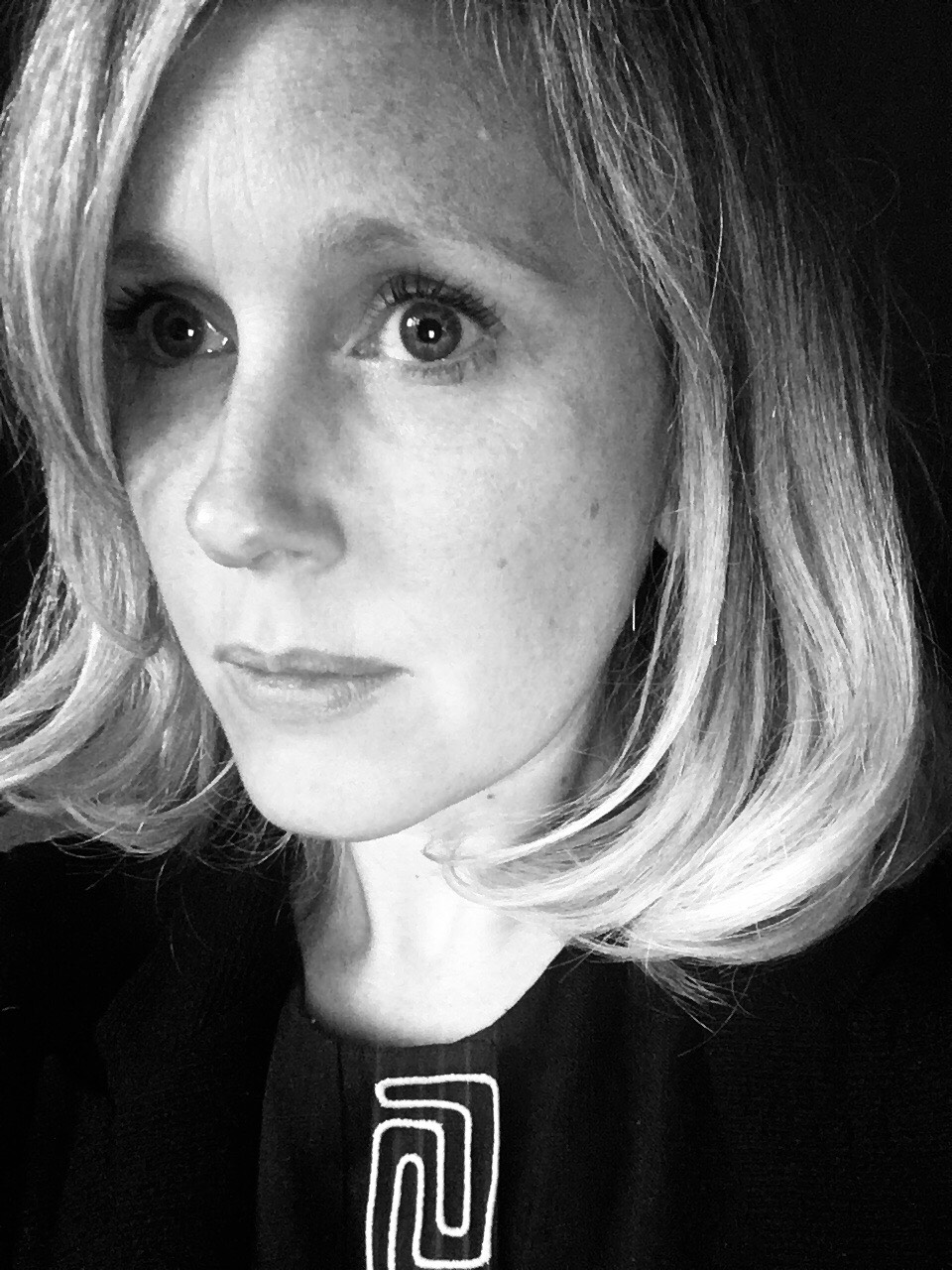 Sharon Young is an artist and lecturer based in London.
b. 1982, Belfast
Her work has been exhibited worldwide including Tate Exchange; Liverpool // Venice, Encontros das Imagem, Braga; Goa Photo Festival; Cosmos, Arles; The Centre of Photography, Clement-Ferrond, Tate Liverpool, and P3 Ambika Gallery, London and has been the recipient of awards such as Flash Forward Magenta Awards, Canada and The International Photography Awards, New York. Her work is held in public collections such as the V&A Library, The Yale Centre for British Art and PhotoIreland Foundation. She has recently presented her research at conferences such as She is Hysterical, UCLA, PSi 25, Calgary, Ithaca College, New York and University of Oxford.
Sharon is a lecturer in photography at Ithaca College, London Centre and University of Roehampton and Visiting Lecturer at the Royal College of Art.
She is on the steering committee of Speaking of Her; a feminist research network for the production and dissemination of art practice and research.
She is currently undertaking her PhD at the Royal College of Art where her research topic is:
Once More with Feeling: The reinvention of 'hysteria'; through photography, performance and autofiction.
This research project brings photography and autofiction together to produce a body of artwork exploring the possibility of rehabilitating forms of 'hysterical narrative', as a way of expressing female experience and giving it agency. 'Hysteria' has a longstanding relationship with 'the feminine' [Hippocrates, Freud, Charcot] and although no longer recognised as a medical condition it remains a useful term for gathering a set of problematics around the marginalisation of women. Feminist theory has worked to challenge the pejorative dismissal of women under the term 'hysteric' [Showalter, Hunter, Mitchell] and discusses the potential of feminine ecriture [Cixous], gynocritique [Showalter], 'the writing cure' [Herndl] and even advocates 'hysterical narrative' as a valid form of protest against patriarchal hierarchies [Cixous, Dane, Perkins-Gilman, Pappenheim].
This project recognises the legitimacy of 'hysterical narrative' as a mode of resistance yet also its marginalising limitations. The research is premised on the notion that 'hysterical narrative' must be overcome, yet sees that this does not need to be accomplished by conforming to normative phallocentric discourse. This research seeks to deploy the forms of 'hysterical narrative' in new ways, supporting its potential as poetic feminist agency, whilst moving away from biological gendering and the erroneous medical diagnostics it has been associated with.
Research has been done on photography as a form of social control [Tagg, Foucault]. The photograph has been exposed for its use in the 'invention' of hysteria [Didi-Huberman, Gilman] yet there is little on how the photograph might subvert stereotypes of the 'hysteric'. Moving beyond visual depiction this project builds on work by Bourgeois, Kivland, Pajaczkowska and Levy and Thorburn to produce a language of interiority in the interplay between photography and writing using the following methodologies:
Re-enactment allows for a reinstatement of the voices silenced by history. As in work by Kivland (A Case of Hysteria, 1999) and Cixous' (Portrait of Dora, 1976) my project offers feminist interpretations of patristic texts. Re-enactment allows for new versions of events to emerge, ones otherwise 'unthinkable' [Lutticken], thereby 'reinscribing' [Irigaray] and 'liberating' [Blackson] the authority of history's singular narrative.
Autofiction [Doubrovsky, Saunders] performs versions of the self while freeing itself from 'accurate' forms of account [de Man, le Guin]. In her diaries Sylvia Plath writes of successful self-narration as that which touches on global themes and is not restricted to 'naval gazing'. The subjective is collective, the personal is political [Hanisch]. The project builds on the legacy of female autobiographical writers such as Stein, Woolf, Plath, Acker, Kraus and Nelson as a way of expanding 'ecriture feminine' into a contemporary arts practice. This comes in response to Kristeva's call to the visual arts to take up the baton of feminine ecriture [Barrett].
Due to photography's indexical nature it lends itself well to the manipulation of 'truth' [Bazin, Batchen, Barthes]. This project uses photography to reimagine stereotypes of the 'hysterical' woman still employed in popular culture today and acts as a call to reconsider the legitimacy of hysterical narratives today – to listen to an otherwise invisible language.
This project holds a wide definition of feminism and extends it beyond 'women's studies' and binary notions of gender. As such the significance of this project will provide a model of interrogating authoritative texts that can be utilised by all marginalised groups as a means of self-articulation. [Munos, 1999, Butler, 2012]